Salesinfo? why sales leaders rave about auto lead gen
More Leads, by seeing which companies have visited your website
Implement in 3 Min • Try 30 days for free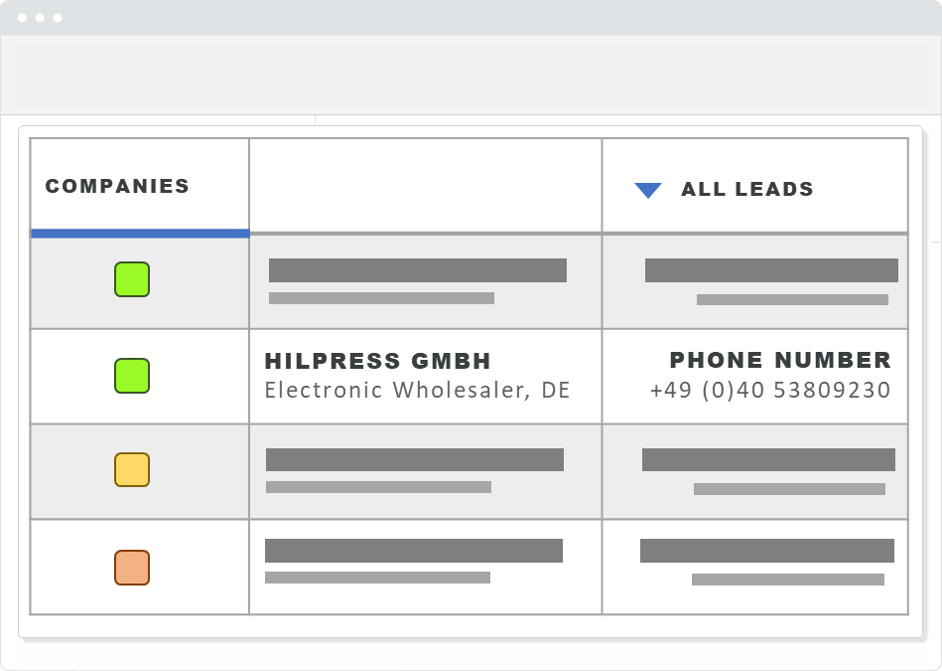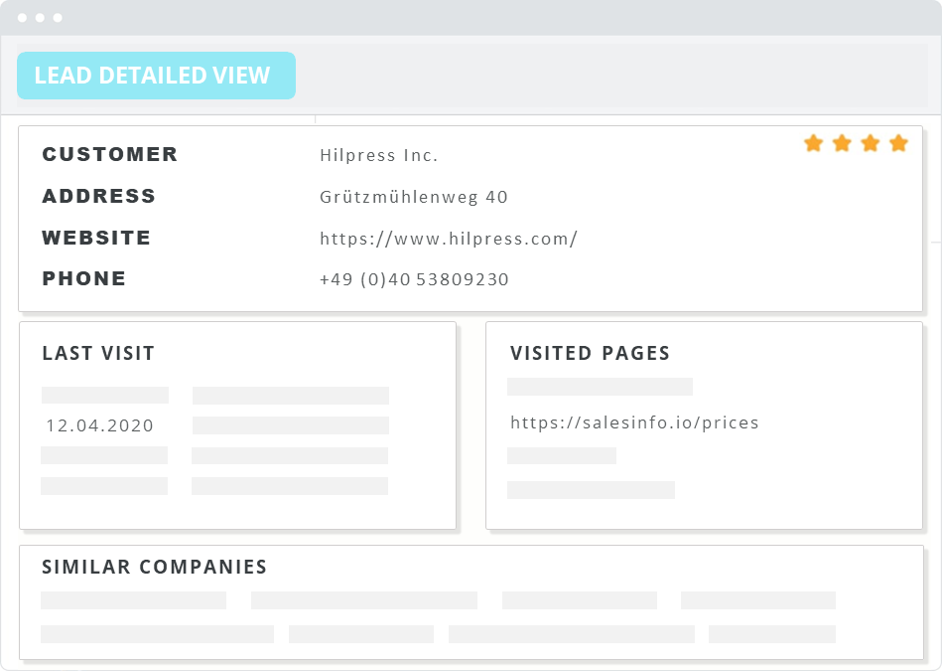 Focus directly on potential clients
Most website visitors leave your site without doing anything. Salesinfo supplies you with company address and contact data so that you can identify potential leads. You can instantly generate up to 30% more new leads and sell to existing customers because you can see what they are currently interested in.
How does your sales team benefit
Never again will your team need to search for the next potential customer to prospect. You will get fresh leads everyday, GDPR compliant, structured and deliverd in the way that suits your teams working style.
"We were always struggeling to find leads for our specialized offering. With Salesinfo we can target exactly the right companies, as they have already shown interesst in our service by accessing our website. A great addition to your sales pipeline."


"Without any additional efforts, we have siginificantly increased our customer contact quote. This had direct positive impact on our revenue. The implementation of Salesinfo took 5 minutes."
"Salesinfo´s customer support is simpy great. "


Ready to receive Leads? Start your free trial